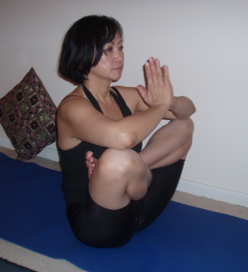 Chuna has over 35 years of yogic life experience. She has been training yoga teachers in the USA for over 14 years. If you would like to have authentic yogic training, she is the one to go to. Chuna's training includes traditional yoga practice (which means all 8 limbs of yoga) and studying the Yoga Sutras. as well as sanskrit and philosophy. Her instructors also gain knowledge of Yoga methodology, Ayurveda and anatomy.
To put it simply, Chuna is amazing.
Chuna
ERYT-500, MEd in Psy
Yoga Teacher Training 200/300 in USA and Nepal
Sound Healing: Singing Bowls, Healing Bowls and Gongs
Sirodhara
Sanskrit Teaching
Yoga Astrology
Reiki Healing
Our Philosophy
Traditional Yoga from the Himalayan wisdom of Nepal.
Our Passion
Chuna's roots–are people from a remote part of Nepal just southeast of Mount Everest. Yoga has been practiced for thousands of years with continuing growth and understanding, Chuna's has a passion for sharing this wisdom at a proper rate to benefit each student.
Meet the Team
Chuna naturally draws many other to assist in helping others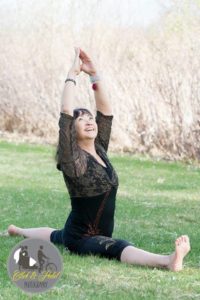 Chuna
Founder & CEO
AS a girl, Chuna grow up in both China and Nepal. She began her advance yoga practice in India, with many trips back to India and Nepal over the years. Her father, who was a great and highly respected British Army officer and man and leader instilled in Chuna the duty of helping and sharing the advance knowledge she had be blessed with receiving. Once you know her, you too shall understand she takes this to heart.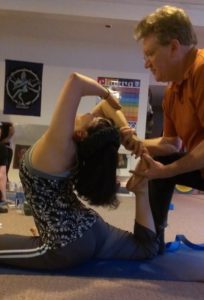 Ky
Vice President
Ky is well traveled and educated. As an engineer he has help created the first GPS, space satellites, space rockets, guidance systems and electronics. He meet Chuna back in the 90's and she changed his life. He assists with Chuna's Yoga, but his passion is the yoga philosophy. He saying is " Yoga is the methodology for becoming the best me"

Tim
CFO
Tim a former top chef from California had no desire for yoga. But Tim loves to travel. Tim's sister, a retired nurse who became a Chuna trained Yoga Instructor, had Tim join Chuna's group traveling to Nepal. There Tim's heart was captured. Once back in the USA Tim trained under Chuna and is now an active Yoga Instructor.
Next Steps…
To discover yoga and yourself, to grow in happiness and confidence while reducing stress and increasing health; contact Chuna:
Text: 720-988-8666